Port Huron Airport Transfers
Port Huron Airport Transfers Service
What's your opinion of the overwhelming stress that comes with a transfer, especially from or to an airport? We've all had it, and it just seems to get worse when it comes to airports. In addition to being inconvenient, conventional transportation methods are unreliable, so we're constantly on the lookout for a reliable alternative. There's a revolutionary solution that makes airport transfers a breeze now: VIP Rideway Transportation.
You will soon say goodbye to the hassle of traditional airport transfers in favor of a luxurious, personalized, and efficient travel experience that is tailored to the discerning traveler's needs. Our exceptional services provide Port Huron Airport transportation that ensures a hassle-free journey to and from the airport.
A single call to VIP Rideway Transportation will relieve all your concerns, whether you are a business traveler with important obligations or a family embarking on a well-deserved vacation. It is time to book your airport transportation in Port Huron today, and the best part is that no deposit will be required.
With VIP Rideway Transportation, you can rest assured that your personal safety is our top priority. Our team of professionals is dedicated to providing you with outstanding service, punctuality, and a comfortable ride. Your airport transfers will be handled with the utmost care, allowing you to concentrate on your journey.
Our reliable and luxurious airport transfers in Port Huron are the preferred choice of VIP Rideway Transportation. We take care of every detail so you can enjoy a stress-free and enjoyable trip without worrying about Transportation.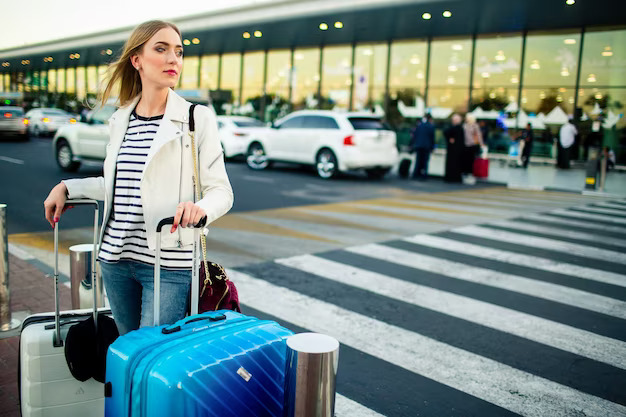 We needed a ride to and from an event in the winter and didn't want to wait in the cold for car. The car arrived early, came back for us immediately when we couldn't get into the bar ahead of time, and was right there when we got out of our event. The vehicle was clean and smooth riding. I highly recommen
This was the best shuttle service ride to Metro airport we've ever been on! Martin, our driver was on time, efficient, a great driver on the road and the vehicle was spotless! I will use him all the time and will give his name and this company's info to everone I know that needs a shuttle service! Pure awesomeness!