Birmingham Private Airport Transfers Service
Birmingham Private Airport Transfers Service. Birmingham Airport is one of the busiest airports in the state of Michigan, with hundreds of thousands of passengers traveling in and out of the airport every day. Naturally, one is advised to reach the airport on time if they have a flight scheduled. But this is something that can pose as transfer to the airport is an issue. One can easily be late due to unforeseen circumstances. And there is also all the hassle that one needs to consider that goes into planning for a transfer. Would it not be better if one could hire a professional service provider to handle all this for them?
Luckily now you can do just that. VIP Rideway Transportation provides a reliable and affordable Birmingham Airport transfers service that you can take advantage of. We have years of experience in ensuring that our clients have a comfortable experience with their transfers. Our experienced and professional drivers ensure that you arrive at your destination on time and in comfort. And you know what the great part about all this is – you do not need to do anything at all. You only have to book our service, explain your requirement, and that is it – our professionals will handle everything from then on.
So don't wait. Book with us today and experience the VIP treatment you deserve. We make sure you always have a wonderful experience with our airport transfer services. And you will surely get an unmatched service.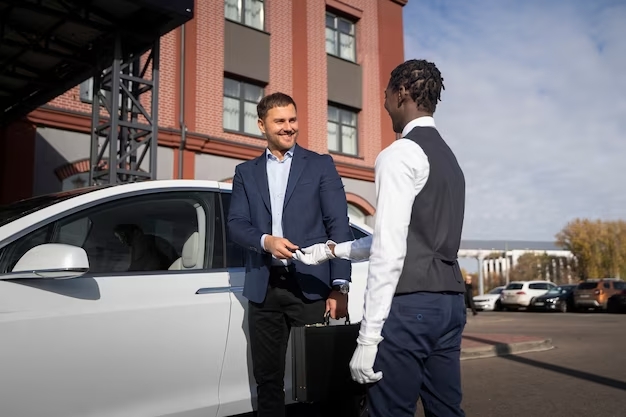 We needed a ride to and from an event in the winter and didn't want to wait in the cold for car. The car arrived early, came back for us immediately when we couldn't get into the bar ahead of time, and was right there when we got out of our event. The vehicle was clean and smooth riding. I highly recommen
This was the best shuttle service ride to Metro airport we've ever been on! Martin, our driver was on time, efficient, a great driver on the road and the vehicle was spotless! I will use him all the time and will give his name and this company's info to everone I know that needs a shuttle service! Pure awesomeness!