Madison Heights Airport Transfers
Madison Heights Airport Transfers Service
When traveling, finding a rental vehicle can be a stressful and time-consuming process. Moreover, if a person is required to arrive at an airport on time for their flight, the level of stress only increases. How would you like to be able to take advantage of a Madison Heights Airport Transfer Service that manages all of this for you? It is impossible to say no to such an offer.
We at VIP Rideway Transportation provide a reasonably priced airport transfer service in Madison Heights, MI which you are welcome to bring advantage of. Experience the comfort and luxury of one of our fleet of luxury SUVs that are equipped with all amenities you can imagine, and arrive at your destination in style. Among our fleet of vehicles, we provide a wide range of transportation options for groups of all sizes and travel needs. So, you only need to contact us if you must be transported to or from the airport.
Airport transport services offer a number of advantages
A hassle-free and comfortable airport transportation service
The booking system can be accessed through an online booking system or by telephone with no deposit or prepayment required
All airport transfers are available at competitive and affordable rates.
Arrive on time and pick up promptly to avoid missing your flight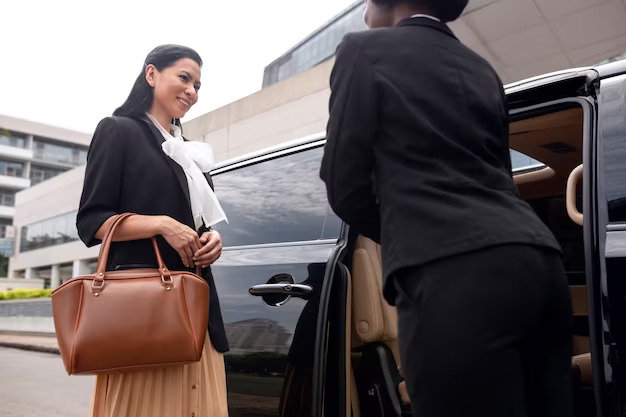 We needed a ride to and from an event in the winter and didn't want to wait in the cold for car. The car arrived early, came back for us immediately when we couldn't get into the bar ahead of time, and was right there when we got out of our event. The vehicle was clean and smooth riding. I highly recommen
This was the best shuttle service ride to Metro airport we've ever been on! Martin, our driver was on time, efficient, a great driver on the road and the vehicle was spotless! I will use him all the time and will give his name and this company's info to everone I know that needs a shuttle service! Pure awesomeness!