Introduction
The need for efficient and reliable transportation has become increasingly important in today's fast-paced world. While public transportation has its advantages, private transportation is increasingly becoming a preferred choice for individuals and businesses. Using private transportation has many benefits, so consider it for your travel needs. Whether planning a business trip, a family vacation or simply traveling to work, private transportation offers distinct advantages that can enhance your travel experience.
Personalized and Convenient Travel
Among the primary advantages of private transportation is its high degree of personalization. Private transportation services are tailored to meet the specific needs and schedules of each individual. You can choose a luxury limousine, a comfortable sedan, or a spacious SUV. Punctuality and convenience are priorities for private transportation, making sure you arrive on time and in comfort.
Enhanced Safety and Security
When it comes to transportation, safety is paramount, and private transportation excels at providing a secure travel environment. Drivers who work for reputable private transportation providers undergo rigorous training and background checks. Additionally, every vehicle is regularly maintained and equipped with advanced safety features for your safety. For business travelers and families alike, this aspect provides peace of mind.
Time Efficiency and Productivity
Time is a precious resource, and private transportation makes the most of it. You will save time and be more productive if you eliminate waiting for public transportation. While business travelers can use this time to prepare for meetings or make important phone calls, tourists are able to relax or plan their itinerary. You can concentrate on what truly matters when you travel by private transportation, making your trip convenient and enjoyable.
Customizable Itineraries
You may customize the itinerary according to your preferences when you use private transportation. Private transportation can accommodate your needs if you would like to visit multiple landmarks, make multiple stops, or take a scenic route. This level of personalization allows for unforgettable memories, especially beneficial to tourists and those celebrating special occasions like weddings and anniversaries.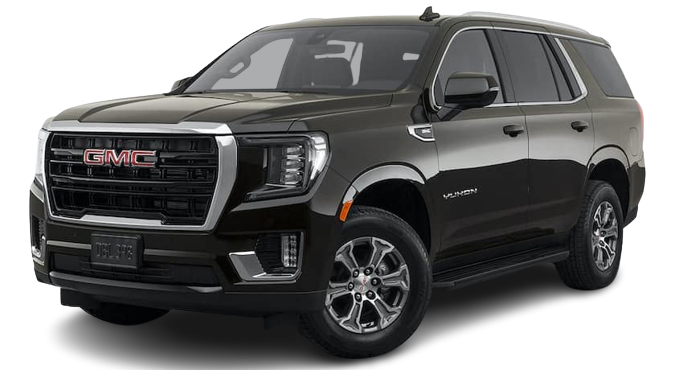 Comfort and Luxury
Private transportation is characterized by comfort and luxury. The vehicles provide a luxurious and plush interior that ensures a comfortable ride. Luxury leather seats and state-of-the-art entertainment systems are among private transportation companies' priorities. The experience of this luxurious travel is delightful after a long flight or during long journeys.
Privacy and Confidentiality
Especially for business executives and celebrities, travelers' privacy is a significant concern. In comparison to public transportation, private transportation provides a higher level of privacy. A dedicated vehicle and driver are perfect for conducting confidential meetings, making sensitive phone calls, or enjoying a quiet ride without worrying about prying eyes.
Stress-Free Travel Experience
You can relax and focus on your journey when you travel privately as you eliminate stressors like unfamiliar roads, traffic, and public transportation. With private transportation services, experienced drivers will know the local area well, ensuring a smooth ride, and you can also expect complimentary Wi-Fi and bottled water.
Ideal for Group Travel
You can go right with private transportation for group travel, whether it's for a family vacation or a business meeting. A big group can travel together in a spacious vehicle, promoting camaraderie and ensuring everybody gets there on time. Further, private transportation firms can accommodate different group sizes, making them a versatile choice.
Conclusion
Private transportation from VIP RIDEWAY has many benefits, making it an attractive choice for modern travelers. From personalized service and enhanced safety to comfort, luxury, and time efficiency, private transportation provides the highest quality travel experience. Your journey will be elevated and genuinely memorable if you consider private transportation, whether you're a frequent business traveler, vacationer, or group planner. Choose an appropriate private transportation service the next time you go on a trip.